Oncology Hospital in Panvel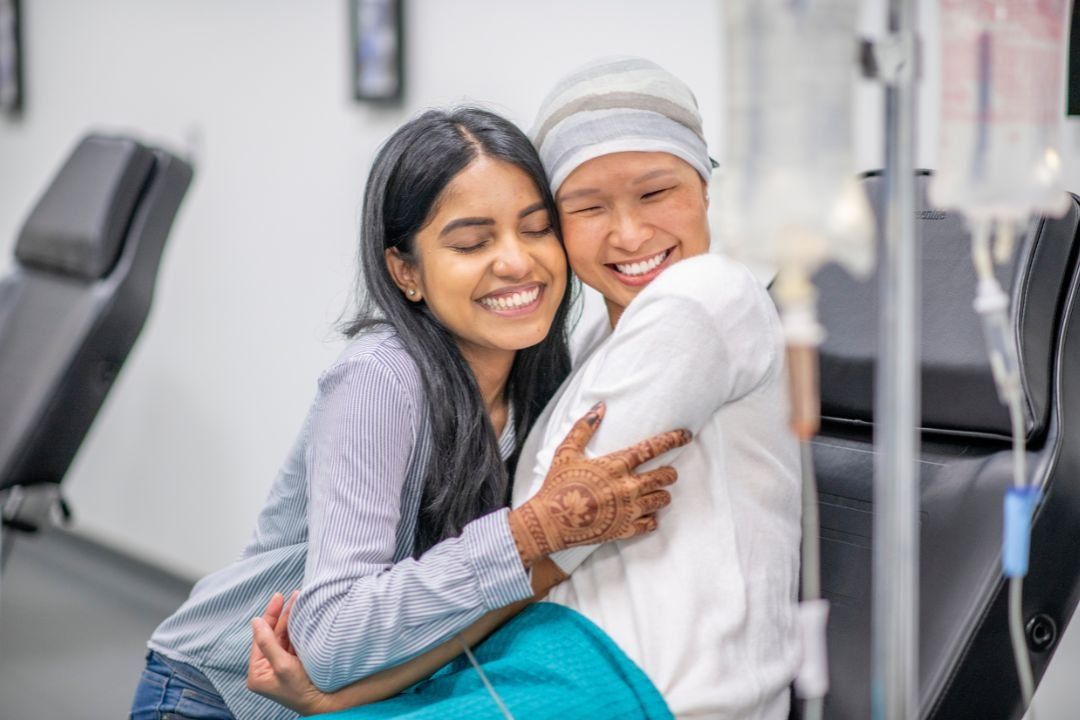 Caring for life, fighting cancer
At Sparsh Hospital in Panvel, we offer care and support to those suffering from cancer. Our team of experienced oncologists are dedicated to helping you fight the battle against cancer.
Oncology Hospital in Panvel
As a leading oncology hospital in Panvel, Sparsh Hospital is committed to providing exceptional medical care and support to our patients. Our state-of-the-art facilities and advanced treatment options enable our team of experienced oncologists to deliver the highest quality of care to our patients. We understand that a cancer diagnosis can be overwhelming, which is why we prioritize compassionate care and personalized attention for each of our patients.
Our team is dedicated to staying up-to-date with the latest advancements in cancer treatment, ensuring our patients have access to the most innovative and effective therapies available. At Sparsh Hospital, we are proud to be recognized as the best oncology hospital in Panvel and are committed to delivering exceptional care to our patients.
Experienced Oncologists in Panvel :
At Sparsh Hospital, we understand that receiving a cancer diagnosis can be a life-changing experience, and that is why we have a team of experienced and compassionate oncologists dedicated to providing personalized care to each patient. Our team of
oncologists in Panvel
have years of experience in the diagnosis, treatment, and prevention of cancer.
We understand that each patient's cancer diagnosis is unique, and that is why we provide personalized care for each patient, ensuring the best possible outcome. Our approach to cancer care is holistic, and we treat each patient as an individual, working closely with them and their families to develop a comprehensive treatment plan. We utilize the latest advances in cancer care and technology to provide the best care possible.
At Sparsh Hospital, we believe in addressing not only the physical aspects of cancer but also the emotional and psychological challenges that come with a cancer diagnosis. That's why we provide a range of support services to our patients and their families, including counseling, nutrition support, and other therapies.
Advanced Treatment Options
At Sparsh Hospital, we understand that advanced cancer requires multidisciplinary care and a personalized approach to treatment. The type of treatment options used depends on the patient's cancer stage, location, and other individual factors, such as age, overall health, and lifestyle. Often, patients with advanced cancer may require a combination of treatments, which may include surgery, chemotherapy, radiation therapy, and targeted therapy.
Surgery is a common treatment option for advanced cancer when the goal is to remove the cancer or as much of the cancer as possible. Chemotherapy uses drugs to kill cancer cells throughout the body and may be used before or after surgery to try and reduce the tumor size or prevent cancer cell growth. Radiation therapy uses high-powered energy beams, such as X-rays and protons, to kill cancer cells or alleviate symptoms.
Adjuvant therapy, which is used in conjunction with other treatments, is also a common approach in advanced cancer treatment. Adjuvant therapies such as chemotherapy, hormone therapy, and radiation therapy can help lower the risk of cancer recurrence and improve outcomes for patients.
Targeted therapy and immunotherapy are two advanced cancer treatments that work by attacking specific proteins within the cancer cells or enhancing the immune system's ability to identify and destroy cancer cells, respectively. These therapies are becoming increasingly important in the treatment of advanced cancer.
Compassionate Care for Cancer Patients
At Sparsh Hospital, we recognize that cancer not only affects the patient but also their families, friends, and community. Therefore, we strive to provide comprehensive support for our patients and their families, ensuring that they receive the best quality of care and support every step of the way. We realize that a cancer diagnosis may be overwhelming and challenging for both the patient and their families. That's why we provide useful information about the condition and the treatments used to treat it. We help our patients and their families in coping with and making sense of the turbulent emotions that can accompany a cancer diagnosis.
Our hospital provides a comprehensive range of services and support groups to help cancer patients and their families. These groups can be a great support for families facing rare cancers, connecting patients and their families with each other, with healthcare professionals, and with rare cancer researchers.
Advanced research initiatives
At Sparsh Hospital, we are committed to advancing cancer treatments research to improve outcomes for our patients and other cancer patients worldwide. We believe in the importance of continually researching new therapies and innovative treatments to provide our patients with the most effective and comprehensive care available. Our hospital works with leading experts and researchers in the field of oncology, exploring the latest advances in treatments and technology.
We also participate in clinical trials to test new therapies and treatments, which helps us offer new treatment options and, in some cases, more effective treatments to our patients. Through our active involvement in clinical trials, we play a significant role in advancing cancer treatments and improving health outcomes for cancer patients worldwide. Our team of experts works with patients throughout their treatment plan to ensure that they receive comprehensive care that takes into account their unique needs and preferences.